Are baguette bags practical? Think back to all the times you've needed a convenient way to carry your belongings while running errands around town. Was a baguette bag your first choice of material and style?
In recent years, there has been an undeniable surge in the popularity of baguette bags. Practical and stylish, they appear on runways and in street-style looks alike. With its design originating from classic French bread, it's no wonder that this chic piece has become so desirable.
But are these whimsical bags really practical or just trendy? From everyday lunch outings to weekend getaways, baguette bags can be taken virtually anywhere one goes. To help answer this question, we will explore some popular uses for them and weigh out their pros and cons.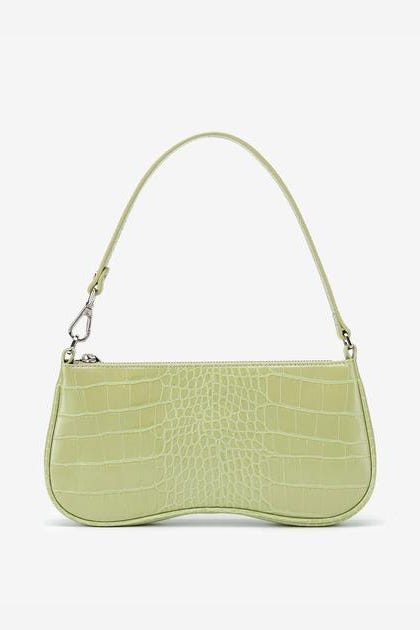 Are Baguette Bags Practical?
For a long time, the fashion world has been clamoring over the iconic Baguette bag. Nowadays, this popular handbag is being seen as much more than just an accessory; it's steadily growing in popularity due to its convenience and practicality.
But is this really true? In this article, we'll explore whether the Baguette bag actually is practical for everyday life.
The Design of the Baguette Bag Makes It Easy to Carry
One of the best things about owning a Baguette bag is that it is lightweight yet very spacious. This makes it easy for you to fit all your essentials into one bag without breaking your back from struggling with extra heavy items.
Plus, its unique design allows you to slip your arms through its straps and wear it on your side which offers hands-free carrying option you can use when you are in a rush.
It's Perfect Size To Carry All Your Essentials
Another great thing about the Baguette bag is that it is designed with just enough space to fit all of your basic items such as wallets, phone, keys, makeup or other smaller items like lip balm or hand sanitizer without being too bulky or taking up unnecessary space in your car or office desk drawers.
The Exterior material Is Durable and Stylish
The exterior of Baguette bags are made with high-quality leather materials that are both durable and stylish making them perfect for everyday use as well as a night out.
The versatility of these bags means they match perfectly with any outfit giving a polished look which instantly amps up any outfit not matter how minimalist or dressy it might be!
You Can Choose From A Wide Variety Of Designs To Match Any Personal Style
Whether you prefer two-toned designs in contrasting colors or prefer something simple and classic; there's no shortage of options when it comes to selecting a Baguette bag that matches your personal style.
It also comes in different sizes so depending on what kind of lifestyle you live or what type of event you attend regularly, there will always be an appropriate size option for you!
The Potential Drawbacks of Baguette Bags
A great decision is always based on assessing the positives and negatives side by side – so here are some potential drawbacks to consider if you're thinking about getting yourself a baguette bag.
First up, they're not particularly spacious; in fact they can only fit small items like wallets or phones as they usually don't have any compartments or pockets inside.
Therefore if you need something larger to carry around then an average crossbody bag would be more suitable for example.
Secondly if you opt for leather how often do leathers last when exposed to hard wear on regular basis it could potentially tear up easily due to its delicate material which limits reusability in long run.
Conclusion
The iconic look and timeless design make the Baguette bag both fashionable and functional – making them perfect for almost any occasion! The use of high quality materials ensures that these bags last longer while staying stylish yet practical at the same time.
So if you're looking for an affordable yet versatile accessory to add some flare to your wardrobe – look no further than these beloved bags!